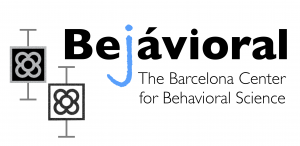 Bejávioral was founded in August 2019, it brings together behavioral scientists across universities in Barcelona, including ESADE, IESE and Pompeu Fabra.
BDRM (June 16th to 18th, 2020)
ESADE Business School will host the 2020 Behavioral Decision Research and Management conference, in Barcelona, Spain. Tuesday June 16th – Thursday June 18th.
More information coming, September of 2019.
EADM  Summer School (July 2020, specific dates: TBA)
The European Association for Decision Making will host its summer school in Barcelona in July 2020.
More information to be announced.
Faculty participating in Bejávioral.